Two used books arrived in the mail today and I couldn't be happier.
First is Raanuja Ja Peitteitä by Kaarina Gustafsson and Martta Saarto. I'd been looking for instructions on how to weave a traditional raanu and stumbled across this one only after a few years of trying the searches in a different way. (My lack of fluency is the biggest barrier to learning the weaving techniques of my Finnish ancestors. Or my Indian ones for that matter.)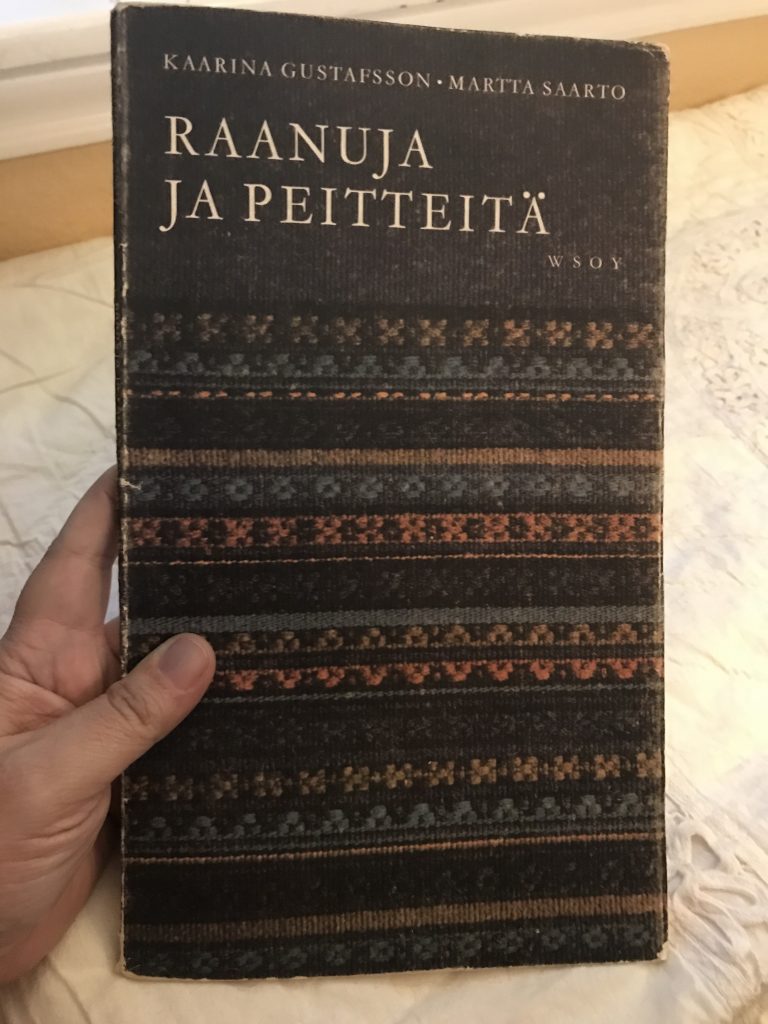 It was a bit of a gamble, to be honest. Buying the book, I mean. The title seemed promising, but most sites listing it didn't bother with a description and it was expensive – at least through the few places I could find shipping in or to the United States. But I'm glad I decided to get it, because as soon as I opened it I felt giddy. There were patterns!! Shaft and treadle tie-ups and example weavings on every page. I can't wait to try one of these on the Liisa TOIKA loom.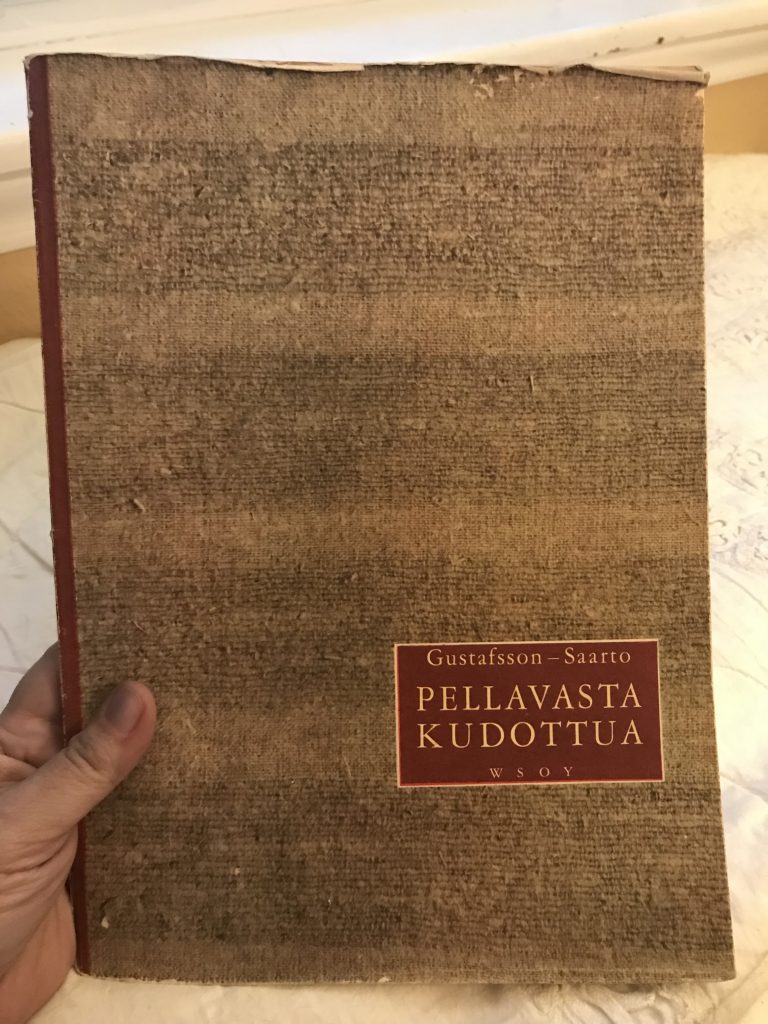 I ended up buying a second book by the same authors and was pleased to find yet another treasure trove of raanu and other types of weaving, complete with threading drafts and yarn size recommendations.
I'm almost there.