Yet another sexy tea maker, this one from Eva Solo, comes with it very own little neoprene jacket: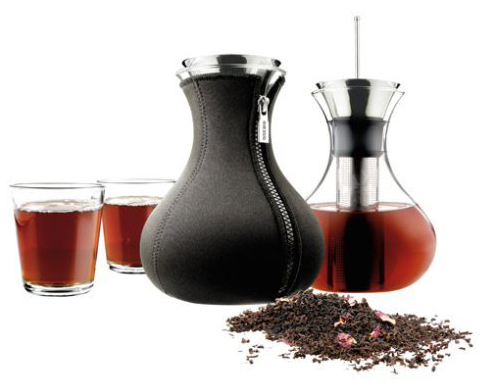 Available from Amazon.com:
The tea brewer features a unique, patented filter system and a drip-free spout with flip-top lid that snaps open automatically for easy pouring. Insulated, zippered cover keeps tea hot.
Unfortunately, it's pricey ($140) and most of the reviews I've seen of this item have been fairly negative. Apparently the mechanism for stopping the brewing process doesn't work as it should. That's too bad, because the design is lovely, and I'd be tempted to add it to my collection, even if I didn't use it much.