So I received a few tea-related gifties at the end of 2010. Why, it's almost as if the people I love knew I liked the stuff! I wonder what gave them that idea?
Of course, just in case they hadn't gotten the message, I happily treated myself to a few shipments of tea from the various online merchants who were offering sales as well as a few shiny tins that caught my eye in the store. So, like, now I'm having to puzzle out where to put it all. Yes, the top of that large cabinet on my about page is FULL. I guess that means I'll just have to drink the stuff. Ah well. Such is life.
My best friend got me a gift tower: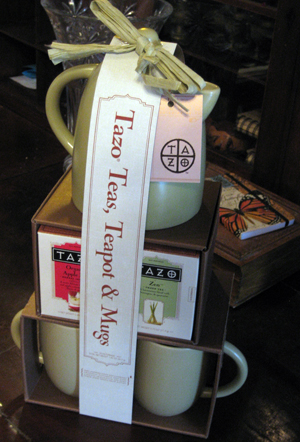 It almost stayed like that because whatever glue they use to hold the thing together was mocking me. NO tea for YOU. But I won! And right now there's a cuppa brewing in one of the lovely green mugs.
Tea tins also figured into the booty, loot, haul, stash, thoughtful gifts. From the plain and empty: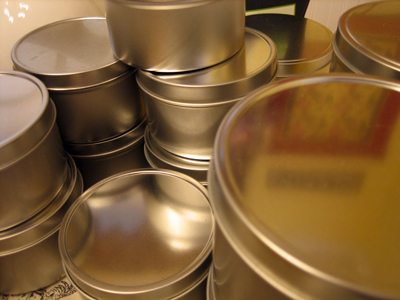 … to the decorative and collectable: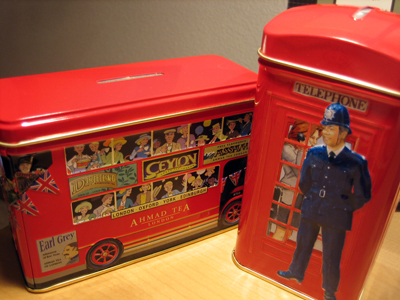 And I'm gonna need them, because I've got enough Pur-eh (2.5 pounds!) here to last until the next decade. Though I must admit, I'm most intriguied about this Jade Oolong: