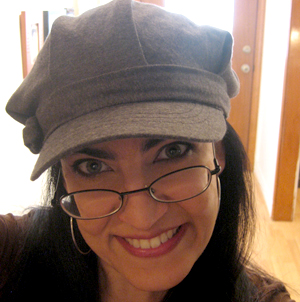 I'm a writer, a geek and a culinary fan. I'm a former web developer and technology support person for higher education. By academic training I'm an anthropologist studying emerging online culture. My ethnic background includes Finland and India, but I was born in the United States and have lived in Texas nearly all my life. I now call the Texas Hill Country home with my geek-of-all-trades husband and a cat named after a computer game. I love embroidery, spinning, travel and science fiction.
And I love tea.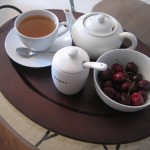 Though my dad drank coffee, my mother preferred tea and she introduced me to the beverage at an early age. Add the ubiquitousness of iced (or sweet) tea in Texas and it's safe to say I grew up with tea. Now that more Americans seem to be discovering camellia sinnensis, it's much easier to find – as are all the lovely, lovely accessories.
As a result, I now have more types of loose leaf tea than any sane person should have and I'm always on the lookout for more sexy tea swag. I hope you'll join me as I blog all about tea.
Note: Comments directly on my blog are always welcome, but I can also be contacted directly at: fazia@faziarizvi.net