About Me
A little bit about me?
I'm a writer, an actor and an anthropologist. I'm half-South Asian, half-Scandinavian and all-Texan. I'm a geek, an artist and a former athlete.
As an all-but-thesis graduate student of anthropology, with training in physical and forensic anthropology, archeology, and linguistics, I studied people. My research area of interest is cultural: the development of new forms of culture online as well as the creation and maintenance of communities as extended kinship groups.
As a webmaster, user support technician and technology trainer for nearly fifteen years, I helped people. I've spent most of my adult in higher education, designing, building and maintaining web sites and teaching faculty, staff and students how to make the most of emerging technology while advocating for accessibility said in technology for the disabled.
Now, as a writer, I tell stories about people and try to inspire the mind and, as an actor, I hope to move people and touch their hearts.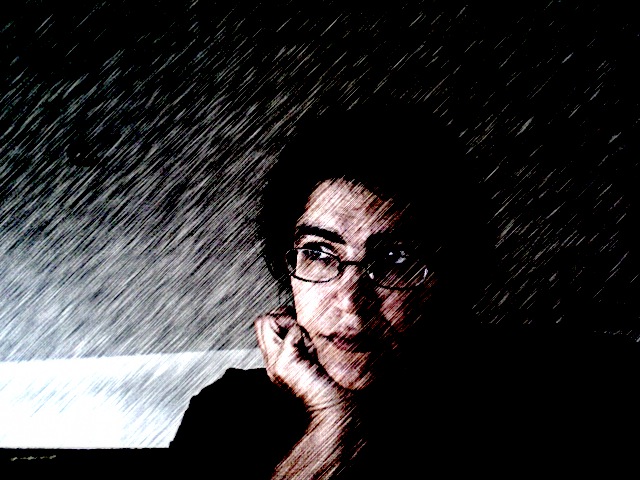 My ethnic background is diverse – my mother is from Finland while my father is from India/Pakistan. I was born in the United States and have lived most of my life near the Gulf Coast in Houston, Texas. I now call Central Texas home with my geek-of-all-trades husband, Jeff, and a cat named after a computer game.
I chose the name "Fusion Reaction" for my weblog to reflect myself and the way I see and interact with the world. I love both the hard and the social sciences. I'm a science-fiction nerd and a lover of classic folklore. I'm an enthusiastic teacher and a perpetual student. Half my ethnic heritage comes from the quiet and frozen north and the other comes from the steamy and lively south-of-Asia. I want to put on a backpack and see every inch of this globe or be an astronaut and see as much as possible beyond. I love cultural fusion and every single shade of grey.
In short, the name points to the paradigm that defines me – the melting, blending and fusion of cultures, ideas and realities, in everything from music to food to people. My interests reflect this and are diverse and wide ranging. I'm an optimist and I love to teach and inspire others.
Welcome. Sic itur ad astra.